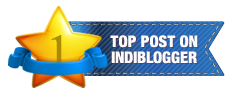 Source: Google Images
I sniffed the air. That acrid smell was getting stronger.
But being a writer, I lived alone.
I moved towards my desk. A sickening stench assaulted me. I flipped open my diary. The smell was emanating from its final page.
You see, I had killed the protagonist last evening.